I recently was interviewed by the Digital Enterprise about the challenge with data silos, and stressed how data visualization can aid in byte-sized comprehension and reiterates the importance of data-driven decision-making.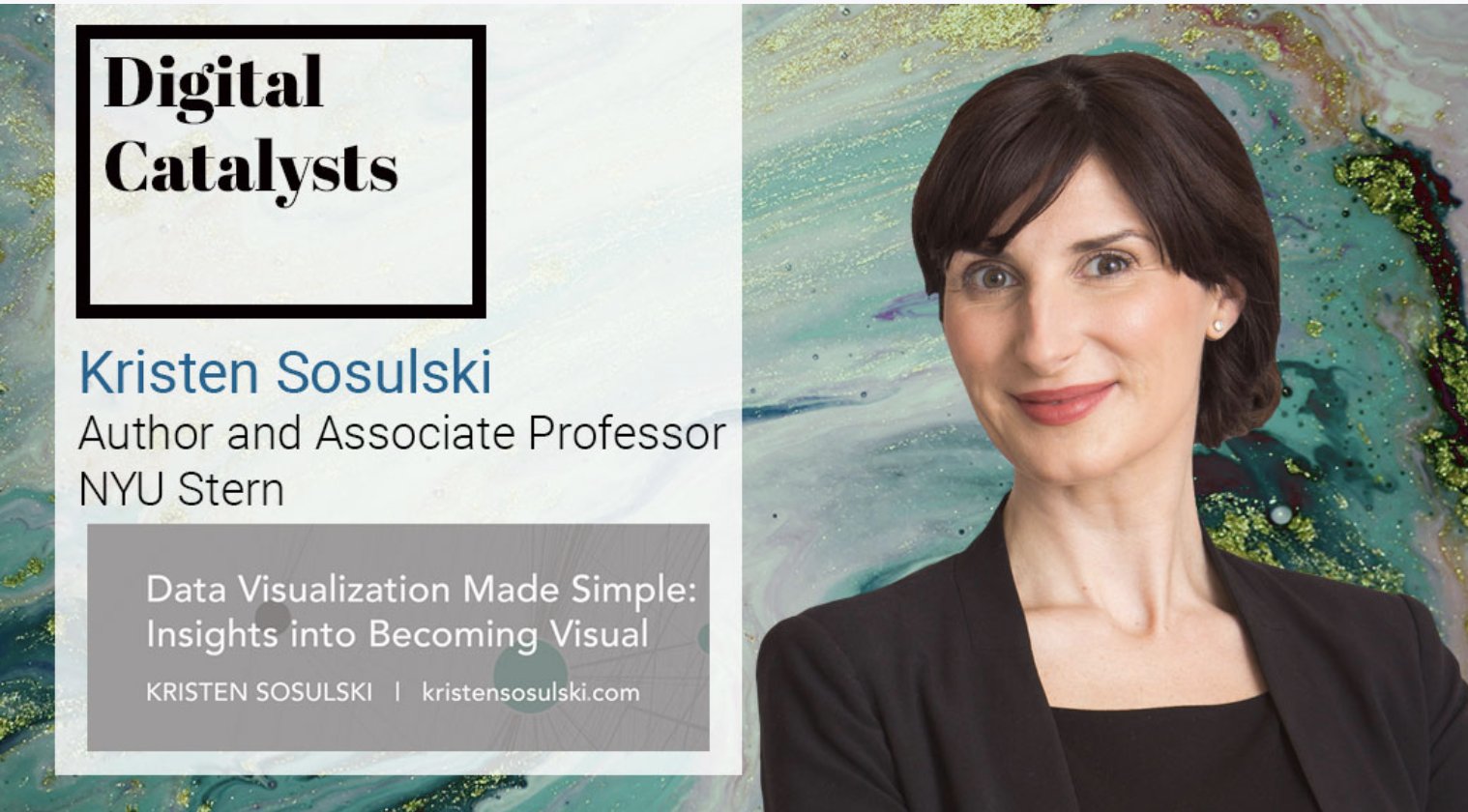 Read more…
---
As a leading expert on data visualization, Dr. Kristen Sosulski regularly consults, delivers seminars, and leads workshops on data visualization techniques and best practices.  Her book, Data Visualization Made Simple: Insights Into Becoming Visual (Routledge) is available for pre-order and will come out in September 2018. Kristen is an Associate Professor at NYU's Stern School of Business and the Director for the Learning Science Lab at NYU Stern.
Learn more about Kristen Sosulski at kristensosulski.com and follow her on twitter at @sosulski. Stay connected and join her newsletter.

Challenges enterprises face when trying to move the needle on digital transformation